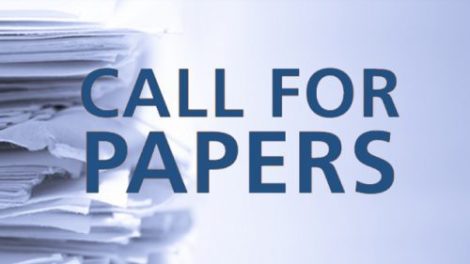 CFP Download
Papers describing original work are invited in any of the areas listed below. Acceptance will be based on quality, relevance and originality. Both full research reports and work-in-progress reports are welcome. There will be both oral and poster sessions.
The scope of ICEEN covers the following main topics, you can submit your paper in the field of the below and related topics:
本次会议主要面向以下几个主题进行征稿,文章主题属于征稿范畴皆可投稿.
AC/DC Power Quality
Active Distribution systems
Artificial intelligence in predictive control frame.
converter modelling, design and low-level control
Cyber Security
data analysis, artificial intelligence and communication
Data Mining, Artificial Intelligence, Machine Learning
Data-driven (modeless) predictive control techniques
devices, components, packaging and system integration
Digital Transformation of Power and Energy Systems
Distributed Energy Resources
Electric Vehicle Infrastructure
Electrical Drives
Electrical Engineering and its Interdisciplinary
Electrical Equipment
Electrical Machines & Drivers
Electrical Network
Electrical Technology and New Material
Electromagnetic Design
e-mobility
Energy Internet & Energy Storage
Energy Sources
grids, smart grids, ac & dc
High Voltage and Insulation Technology
HVDC, FACTS, and High-Power Converters
Implementation issues of MPC (e.g. FPGA, DSP, etc.)
measurement, supervision and control for power converters
Microgrids and Isolated Grids
Motor and System Control
New Energy & Renewable Energy
New model predictive control (MPC) methods for electrical drives and power converters.
power converters topologies
Power Electronics
power supplies and industry-specific applications
Power System Automation
Power System Protection and Wide Area Protection
Power System Stability and Control
Predictive control for power system, smart- and micro- grids, other energy conversion systems, etc.
Real-Time Simulation
renewable energy power systems
Renewable Sources of Energy and Cogeneration
Robust predictive control solutions.
Smart Grids
System Resilience
Transactive Energy and Electricity Markets
Transportation Electrification
Ubiquitous Electric Internet of Thing
Wireless Power Transmissions
HVDC、FACTS和大功率变流器
MPC的实现问题(如FPGA、DSP等)
变频器建模、设计与低电平控制
电磁设计
电动汽车基础设施
电工技术与新材料
电机和驱动器
电机和系统控制
电力变换器的测量、监视和控制
电力传动和功率变换器的新模型预测控制(MPC)方法。
电力电子
电力和能源系统的数字化改造
电力系统、智能电网和微电网、其他能量转换系统等的预测控制。
电力系统保护与广域保护
电力系统稳定与控制
电力系统自动化
电气传动装置
电气工程及其交叉学科
电气设备
电气网络
电网、智能电网、交流和直流
电源和行业特定应用
电子交通
分布式能源
高压绝缘技术
功率变换器拓扑
交通电气化
交易性能源和电力市场
交直流电质量
可再生能源电力系统
可再生能源和热电联产
鲁棒预测控制解决方案。
能源
能源互联网与储能
设备、组件、包装和系统集成
实时仿真
数据分析、人工智能和通信
数据驱动(无模型)预测控制技术
数据挖掘,人工智能,机器学习
网络安全
微电网和孤立电网
无处不在的电子物联网
无线电力传输
系统弹性
新能源与可再生能源
有源配电系统
预测控制框架下的人工智能。
智能电网
Submission Methods
1. Log in the Online Submission System to upload your paper
2. You can also submit your paper to us via email iceen_secretary@young.ac.cn